Well folks, it's game day. Time for me to break out the lucky underwear and pray to the soccer gods that today goes well for us. In the meantime, enjoy these lucky Lion Links!
Orlando City Academy Player Alejandro Pereira Leads USSCA In Scoring
U-13/14 Lion Alejandro Pereira is currently the leading scorer for the USSDA season according to this tweet from the Dr Pepper Dallas Cup's official account. While Alejandro is still just a kid, it is always nice to see a Lion of any age having such success. Perhaps one day we will see him playing in the big leagues with the senior squad? Take a look at his highlight video and determine for yourself!
Orlando City Youth Player Jackie Schaefer Named Top Recruit
Sticking with our theme of amazing youth players for the Lions, Orlando City academy and South Carolina commit Jackie Schaefer has been named a top recruit for the class of 2017 according to Top Drawer Soccer.
.@OCYouthSoccer's @j_schaef4 is one of the nation's top recruits from the Class of 2017: http://t.co/FqYX43E50d pic.twitter.com/rmbrWIqkan

— TopDrawerSoccer (@TopDrawerSoccer) June 19, 2015
We here at The Mane Land wish Jackie all the best in her future with the Gamecocks and hope to see her playing back here in Orlando one day!
Abby Wambach Is A Driving Force For U.S. Women's Soccer
We are all aware of the impact Abby Wambach has had for women's soccer in the United States and how quickly the sport has gained popularity, but Brian Phillips from Grantland really hit the nail on the head with this piece on the American Soccer legend and the weight of the Women's World Cup for the U.S.
It is easy for us to sit at home and chastise the team for not performing to the level we expect. What's not easy is for the team to continually be the best. Other countries have stepped up their game over the years and the USWNT has a lot left to show in the Round of 16 match vs Colombia next week. We will be watching carefully. Go America!
Clint Dempsey

Gets Three-Match Ban

Just when I thought nothing could top the Jack Warner videos, Clint Dempsey ripping up the referee's book had me cracking up and replaying the video for hours. Unfortunately, what he did is not okay according to the U.S. Soccer Federation and MLS (to be fair, this wouldn't be allowed anywhere but c'mon, it makes for great internet).

MLS Commissioner "Mafia" Don Garber handed down a three-match ban to the U.S. international captain and Deuce will not be missing for any Gold Cup action. The offense was outside of league play but by the laws of the game, professional players' discipline falls under the jurisdiction of the player's league. And we all know how MLS is with transparency.
Neymar Suspended For Remainder of Copa America
Brazilian captain Neymar has been officially suspended for the rest of the Copa America tournament in Chile for his altercation with players from Colombia and also with the referee.
Originally, CONMEBOL handed down a two-match ban, which was reduced to one, which was then turned into four -- all within the span of a day's time. I would be remiss if I did not mention that Arturo Vidal got away with a drunk driving incident with no suspension but...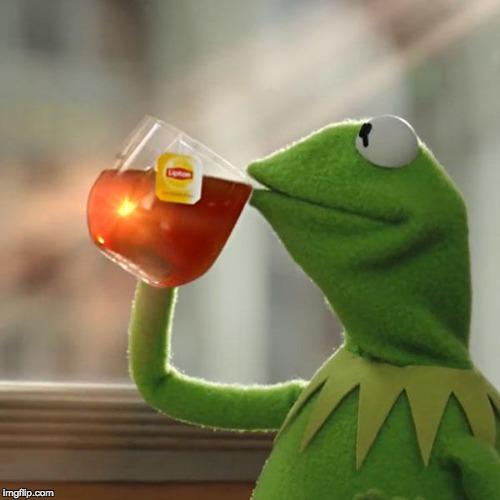 *******
Well, that's all for today's Lion Links. Be sure to watch for our live game thread, I hope to see you on there, (hopefully) talking about how badly we are destroying Montreal!